Dr. Gaurav Singh is a board certified ophthalmologist who has been in private practice since 2012 and comes with a wealth of experience having done over 10 thousand in-office and hospital based surgical procedures.
Dr. Gaurav Singh is a native of Illinois being brought up in the suburbs of Chicago.  He graduated with honors from the University of Illinois at Champaign-Urbana with a Bachelor of Science Degree in Biology and a minor in Chemistry.  While there, he also completed his Master of Science Degree in Community Health.
Dr. Singh received his Doctor of Medicine from University of Illinois at Chicago in 2008 and then completed a one year internship at Weiss Memorial Hospital in Chicago.  Dr. Singh then obtained his specialty training in ophthalmology at the esteemed Medical College of Wisconsin Eye Institute in Milwaukee, WI.
Dr. Singh has experience in the latest small-incision cataract surgery including laser-assisted cataract surgery (LenSx).  In addition, he has a wealth of experience with Advanced Technology Lens (ATL) implantation including Toric, Multifocal, and Extended Depth of Focus lenses. Furthermore, Dr. Singh is also experienced in the laser and surgical treatment of glaucoma with special interest in minimally invasive glaucoma surgery (MIGS).  In addition to his surgical expertise, Dr. Singh provides nonsurgical ophthalmic care for many diseases such as Diabetes and Macular degeneration.
Furthermore, Dr. Singh is a faculty member at the Osler Institute where he gives didactic lectures to the recently graduated ophthalmologists.  In addition, because of his clinical skills, he has been invited annually to perform challenging cataract cases in developing countries. He is very passionate about international medicine, having performed charity cataract surgeries on an annual basis in the developing nations of Mexico and India since 2012.  In his free time, he enjoys spending time with his wife and young children.
Dr. Singh is excited is looking forward to providing world-class eye care experience to you.
"I treat every patient as if they were my own family, applying my knowledge and experience to come up with individual treatment plans." – Dr. Gaurav Singh
Services offered by Dr. Gaurav Singh:
Comprehensive eye exams
Diabetic eye exams
Glaucoma Management
Macular Degeneration Management
Femtosecond Laser Assisted Cataract Surgery (FLACS)
Intra-operative Abberometry (ORA)
Advanced Technology Intraocular Lens implantation

Toric
Multifocal/Extended Depth of Focus

Advanced Glaucoma Services including:

Selective Laser Trabeculoplasty (SLT)
Micropulse laser trabeculopasty (MLT)
Minimally invasive glaucoma surgery (MIGS)

I-Stent device
Endo Cyclophoto coagulation (ECP)
Hydrus Microstent
Omni Visco-Dilation
Goniotomy (Kahook Dual Blade)

Laser Floater Removal (Vitreolysis)
Lawrence Sadowski M.D.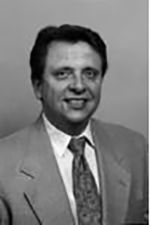 Dr. Sadowski has Over 30 years of experience in treating eye diseases & the services offered by him are:
Comprehensive eye exams
Diabetic eye exams
Glaucoma monitoring
Macular Degeneration Monitoring
Children's pre-school eye exams